Francis Fukuyama (2014)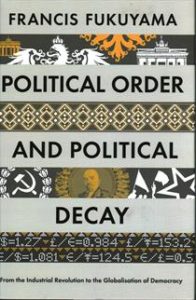 To all y'all Wes-Coas homies who tuned me I'd nevah pull off dah Opus let me herewith undiss mahself cause here it iz ya know its true that I got thru.
Respec, y'all.  Respec.
And a Big One goes out to mah main man Fukuyama.  You the man for pullin' this togetha man, dat some mad Eas-Coas politico-economic skillz mah man.
Peace out.